Brantley Ellison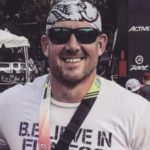 In December 2012, I was 267 lbs and suffering from major lower back pain. I hid the severity of the pain from my family for years. Be tough right? Or what most would call stubborn. After several doctor appointments, talks of surgery, MRI's and pain medication, I decided to take the advice of mother Linda and make one more doctor appointment with Nancy Buckheister in Ocean Springs, MS. Nancy's solution was simple – lose weight and strengthen your core to relieve some of the pain. She explained that I wasn't a spring chicken, I was sadly overweight and my muscles were deteriorating. Me? No way! Little did I know that statement would change my life!
In January 2013, I finally decided that it was time for me to start living a healthier lifestyle for myself and my family. After scrolling through Facebook, I came across a weight loss challenge for Cycology Fitness in Biloxi, MS. I told my wife Kelly that this was my opportunity to give it 110% and she agreed. I joined the challenge, lost 42 lbs in 12 weeks and took 3rd out of 100 people. I wanted 1st place so bad, but it only added to my motivation to make a 1 year transformation. Throughout the year, I became more interested in fitness, learning to understand other's struggles and helping others that were just like me push past them.
In April 2013, I became a fitness instructor at Cycology Fitness. I found it very rewarding working with people and watching them reach their goals. I knew this was something I was meant to be doing so I started laying the foundation for B.E.Fit. Over the year, I continued learning, soaking up information and studying what motivation techniques work.
In March 2014, I became PT Certified and B.E.Fit (Brantley Ellison Fitness) was born.
Josh Ervin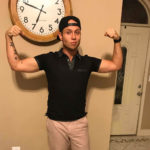 I started my personal fitness journey in January 2016. I looked in the mirror one day and didn't recognize the person that was there. That January I weighed in at 317 pounds. Through diet, exercise and the guidance of Brantley Ellison I have lost over 130 pounds. I'm in the best shape of my life and enjoy helping others achieve the same happiness that I have found through fitness.
Rebecca Kelly AKA "Becks"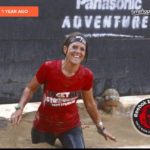 My name is Rebecca Kelly, AKA Becks and I am a group cycle instructor!  My real job is a nurse manager at Biloxi Internal Medicine Clinic, but my fun job is teaching a cycle class! 
I am currently certified with Fitour and will soon be Schwinn certified.  There's always room for knowledge.
I did not start my fitness journey until I was 40. I became a group fitness instructor for a few years and then accidently fell into teaching group cycle! I had taken many cycle classes over the years but I never saw myself teaching  it but I had a friend that owned a gym-needed a sub for the last half of her class-I taught it and here I am now, 6 years later!
I am known as "The Bossy One!"  I teach a pretty intense class- so if you want hard, come see me.   If you want a Sunday bike ride in the park,  come back another day!
Erin Rosetti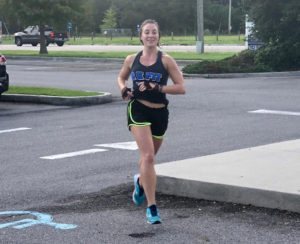 I had been searching for a fitness family for years when I started hearing more and more about B.E.Fit boot camps and the program's loyal followers. I was in a low place in early 2018, struggling to find the motivation to get active and gain my confidence back. I knew I had it in me to feel great again and conquer whatever fitness challenge I might be faced with, but I desperately needed guidance and some accountability.I stopped by Brantley Ellison Fitness to see if it was for me the first week the gym opened. I had heard endless success stories and I wanted to see why everyone was drinking the blue kool-aid. Now I know why, and now I'm a B.E.Fitter for life. I've lost more than 25 pounds, 8 inches and 5% body fat since March 2018. Another victory includes cutting my mile time from close to 10 minutes to less than 7:30. The classes, the boot camps, the support and the encouragement all work for your benefit.
I am so excited to be able to offer my knowledge of personal training with clients to ensure they meet their specific goals and desires for physical fitness. Join the B.E.Fit family today!
Jenny Tate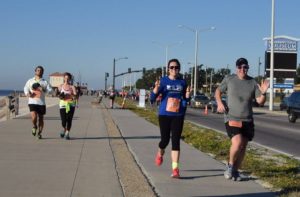 I am Jenny Tate (AKA Tate) and when I first started B.E. Fit 6 Bootcamp in the summer of 2015, I could not run a mile without stopping to walk. I had never really worked out, and I didn't have healthy eating habits. At my highest, I weighed 189 lbs. Through exercise, personal training, and a better diet, I've lost 50 lbs and am a much healthier person.
When I first tried a cycling class in 2015, my self-esteem was extremely low and a dark spin room felt less intimidating than working out under fluorescent lights. I liked the class format, the high-energy music, and the feeling of accomplishment when the class was complete. The spin bike was the catalyst that made me feel more confident doing other types of group fitness activities. I am a Fitour certified cycling instructor at the gym, and I am also certified to teach group fitness.
To a non-gym person, gyms are often awkward, confusing, intimidating, and impersonal (I used to be that person and felt that way.). Brantley Ellison Fitness does not fit that description. We strive to get to know you and help you achieve your fitness goals.
Noelle Vautour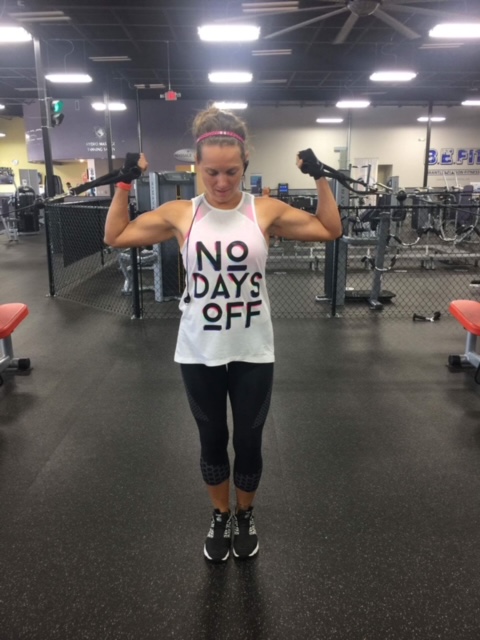 I'm Noelle and I am a spin, group fit and boot camp instructor here at B.E. Fit! Back in 2016, I was tired of the yoyo-ing of weight loss and decided to do something about it.
Somewhere along the way, I found B.E.Fit bootcamps and took a drink of the infamous "Kool-aid". This community of people is like none other and I'm so proud to be a part of it. I've learned how to successfully incorporate nutrition and exercise to maintain a healthy lifestyle for years to come.
Along with becoming certified in multiple trades of the gym (PT is up next!), I found a passion that burned deep to help not only myself, but now help others attain their goals. I've run countless miles (multiple marathons & OCR), trained to be the best version of myself and taught some incredible classes that have brought out the best in our members. Whether you're just getting started or looking for a support system to further push you, Brantley Ellison Fitness is where you need to be! I'm so happy to belong to the best gym here on the Gulf Coast, and can't wait to welcome you here at B.E. Fit!
Misty Loper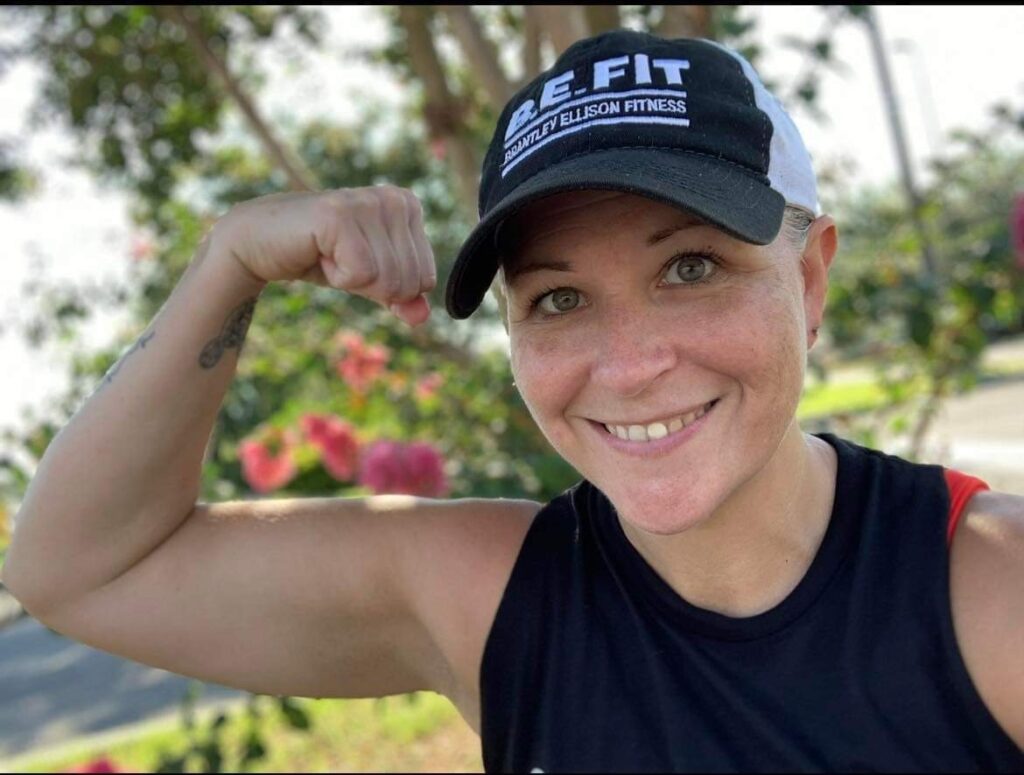 At the age of 40 I was at an unhealthy weight, several medical issues and completely unhappy with myself. I knew then that I needed to do something or things would just continue to get worse. That same year I found Brantley Ellison Fitness, signed up for B.E.Fit bootcamp 8 and started my journey. I honestly thought at that first camp that I was going to die and kept thinking that all these folks are crazy, I can't do this. Little did I know that day would start my love for fitness and all those crazy folks would push me to do things I never dreamed possible. As a gym employee and 5am bootcamp instructor I love helping others see their potential and help them realize that they CAN too!
Trust in the program, trust in the process, trust in YOURSELF and everything you thought wasn't possible happens.
Jessi Collinsworth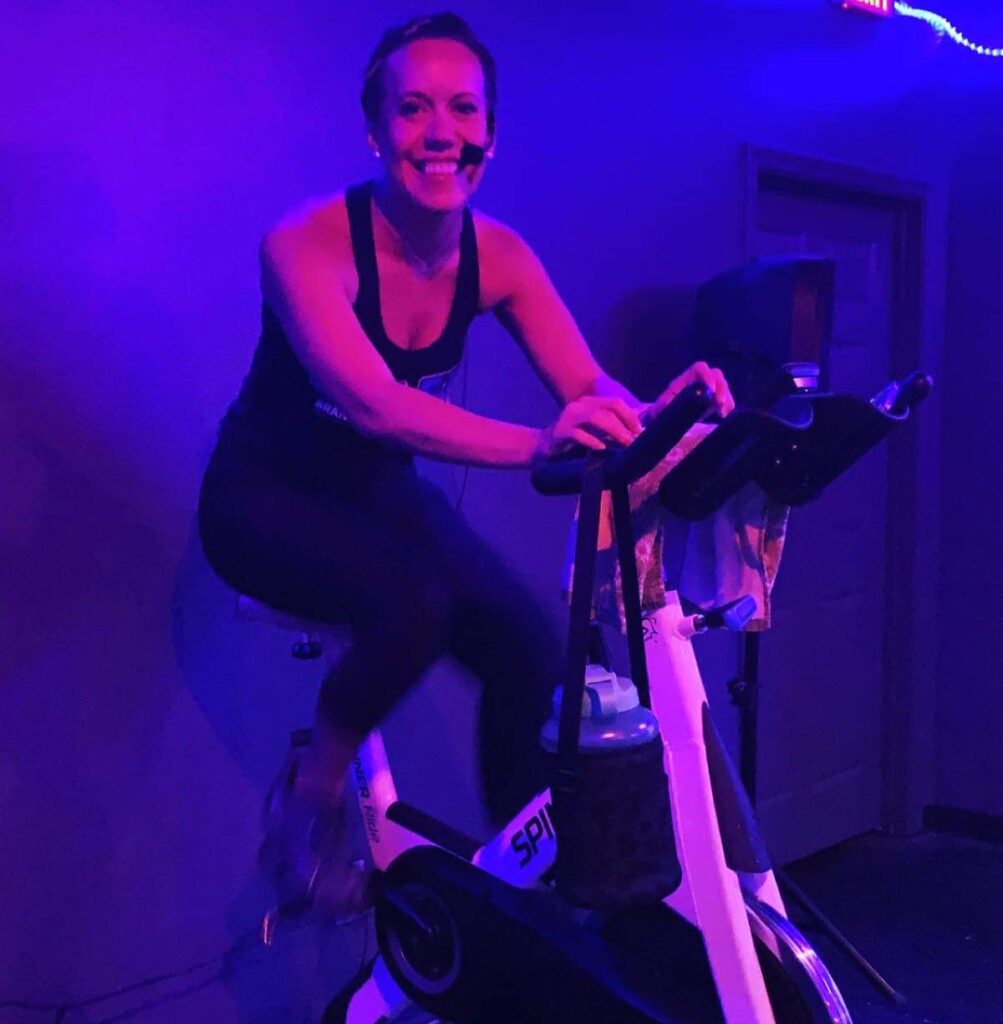 I'm Jessi Collinsworth, and I'm a spin instructor at Brantley Ellison Fitness. From my very first ride in a class in 2013, I knew that spin was special. As someone who has always struggled with a negative relationship with exercise and food, I was excited to find an outlet that I enjoyed and that made me feel successful. In 2020, I took the leap and became Fitour spin certified, and BEFIT gave me an opportunity to put my training to use.
Since joining BE FIT, and completing multiple boot camps and competitions, I have lost 50lbs and am only getting stronger. I am proud to belong to the B.E. FIT family! It is second to none!
During the day time, I am a choir teacher at Gulfport High School and have been with the district residing on the coast for 12 years.
Alexa Marchbanks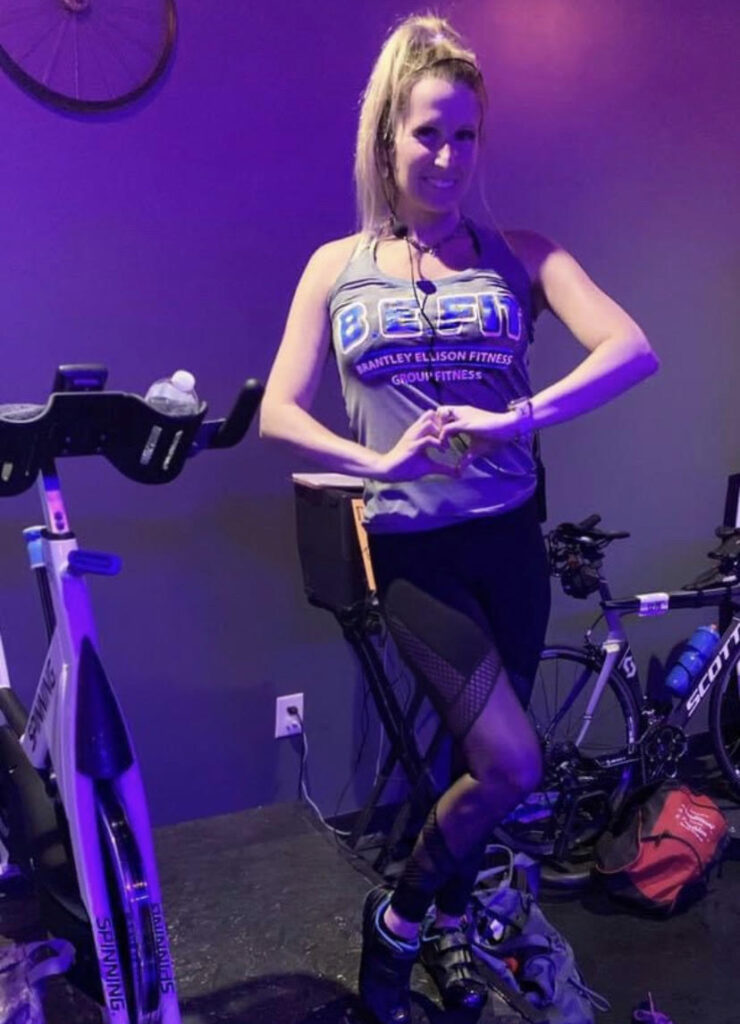 In 2005, Fitness and wellness became my passion. Seeing people permanently change their lives for the better and helping them achieve the kind of results they've been dreaming of, is what inspires me to continue assisting the community as a certified AFAA personal trainer, group fitness instructor and as a indoor cycling instructor.
Striving to teach to the community and our B.E.FIT members that fitness can be fun and demonstrating that verity on the bike is my utmost priority. My primary goal is for each member to leave my class feeling like they received a great workout and an experience like no other through the balance of physical, mental and spiritual integration. I want my riders to feel free, strong, beautiful and amazing as they leave our space. 
Ace Asters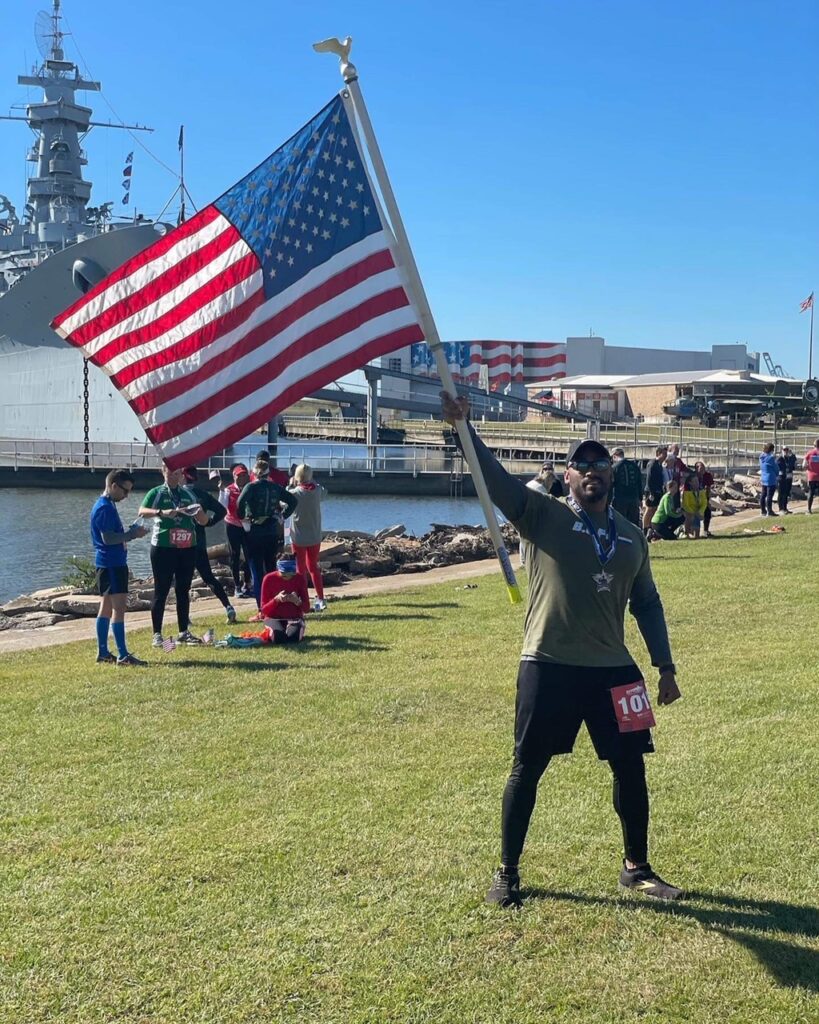 My name is Adwin "Ace" Esters and although I have never been a complete stranger to physical fitness or an active lifestyle but it wasn't always a priority for me. That changed once I joined the U.S. Marines Corps.
I served in the Corps for 8 years and at the end of my service I had become stagnant in my physical fitness life and bounced around from gym to gym until I found Brantley Ellison fitness. Here I found a new place that was friendly and invited me in with open arms. After a few years of being a member I decided to get certified and become a personal trainer with B.E. Fit.
Since becoming a trainer I've been able to help other people begin their own journey into fitness and in doing so it's helped me continue to build upon mine. I enjoy helping others reach their goals and helping them build toward a better fitness future at B.E. Fit.
Mandy Beard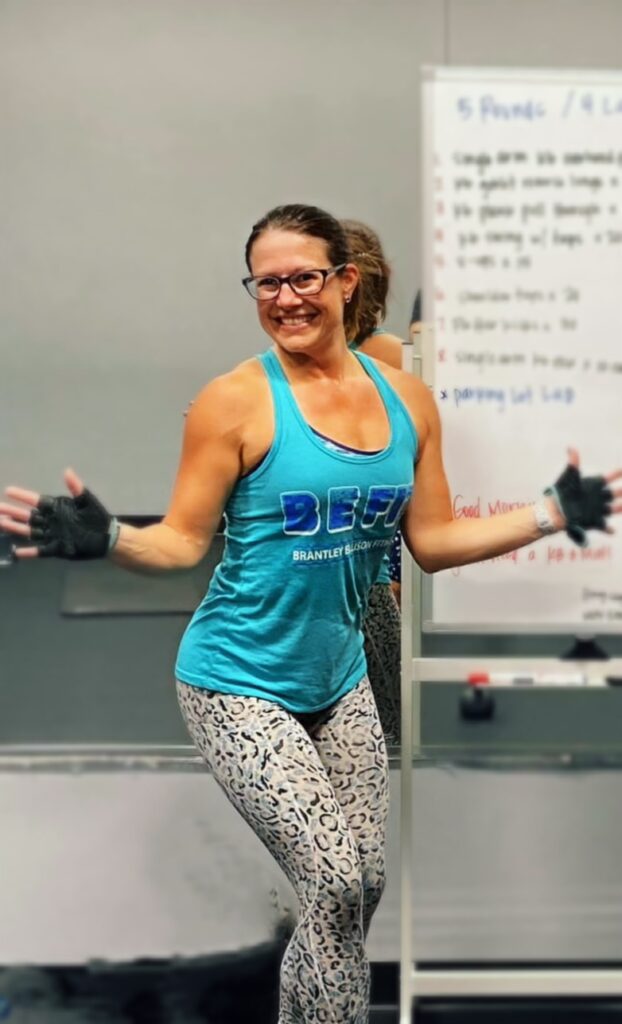 "In August 2019 I decided I needed a change for the better. So I called Brantley and signed up for his Boot Camp. I stayed consistent and attended EVERY camp. And guess what? I started seeing results! Once that 8 week camp was over, I joined the B.E.FIT Fantasy Fitball Weight-loss challenge. I ended up losing 10-15 lbs in 12 weeks. BEST challenge ever! Shortly after, I started personal training. Lifting weights was a game changer. Not only was my weight down total 35 lbs, but I was losing inches too!
I LOVE my BE Fit Fam!! Their support, accountability and encouragement have allowed me to crush all of my goals. I could not ask for a better way to stay healthy by doing what I love. I will continue participating in camps, challenges and classes because it is what got me where I am today.
I am HAPPY to say I am a Certified Personal Trainer at Brantley Ellison Fitness! You can find me instructing HIIT & Strike classes, plus at Bootcamps. I can't wait to keep growing and learning in my fitness journey so that I can pass on my love for fitness to my clients to help make sure they achieve their fitness goals. Never stop growing and giving 110% in all you do!"
Yolanda Cruz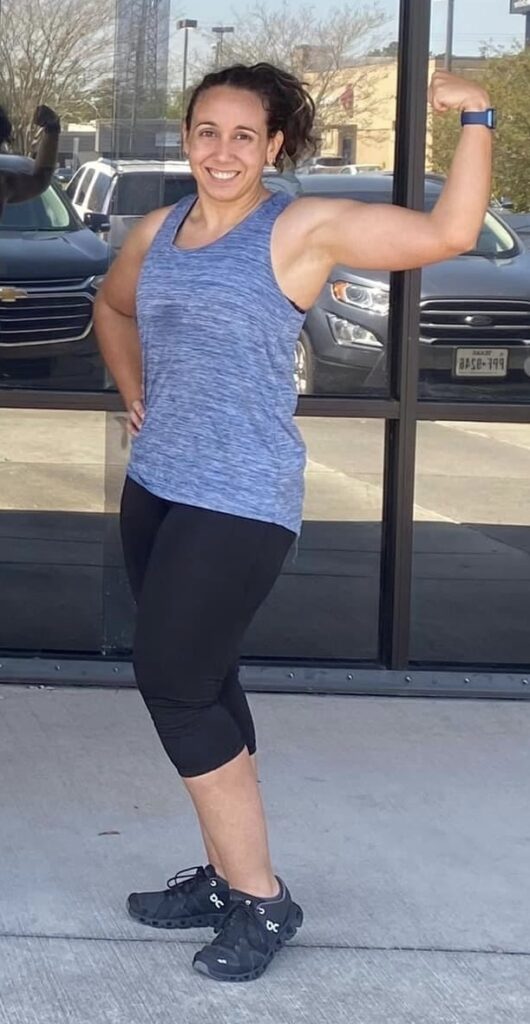 I'm Yolanda, one of the boot camp instructors at Brantley Ellison Fitness. I joined B.E. Fit in August of 2020 trying to lose some extra weight gained during the pandemic. During my first kickoff, I couldn't finish and had to take a breather because I kept thinking I needed to keep up with everyone else or I would stick out, but instead, everyone encouraged me to take things at my own pace and focus on just doing my best.

I'm now in the best shape I've ever been in and surrounded by a community of people who are nothing but encouraging of everyone who walks through that door. That's what made me decide I wanted to be one of those people encouraging others to do their best and celebrate every accomplishment made. I'm a lifelong Gulf Coast resident, and I'm happy to be part of the best gym on the Coast!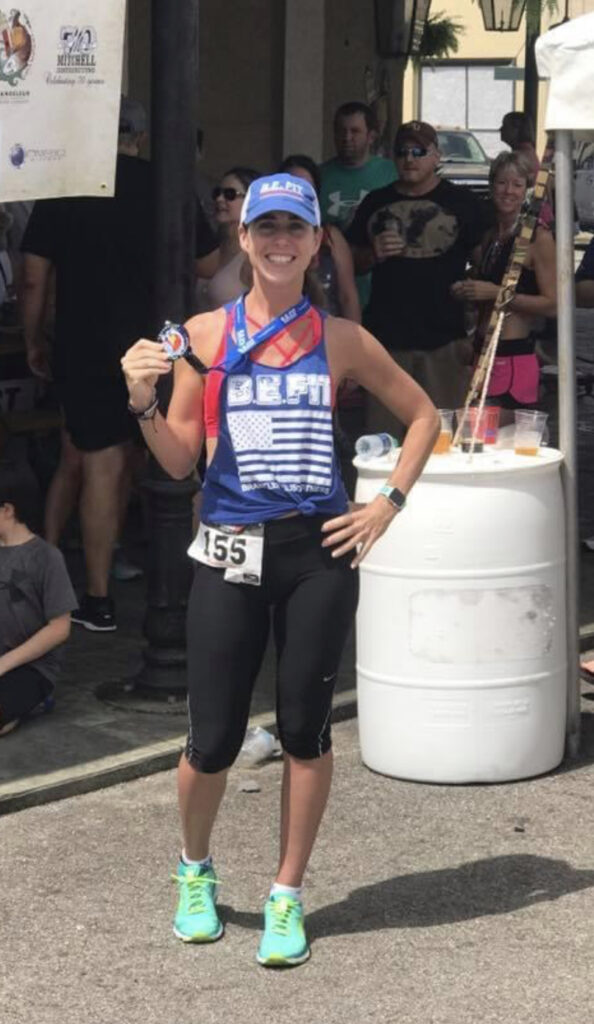 My name is Shannon Hopkins I've been married for 25 years and I have a daughter and two dogs. I have been in the fitness industry for over 10 years Teaching Spin, TRX, Strength Training and ab classes. I'm currently certified in Schwinn indoor cycle and group fitness. I love to motivate my class through positive reinforcement and great music and to make it challenging for all fitness levels. I've always love helping someone start on a fitness journey watch them achieve personal fitness goals and a healthier lifestyle.